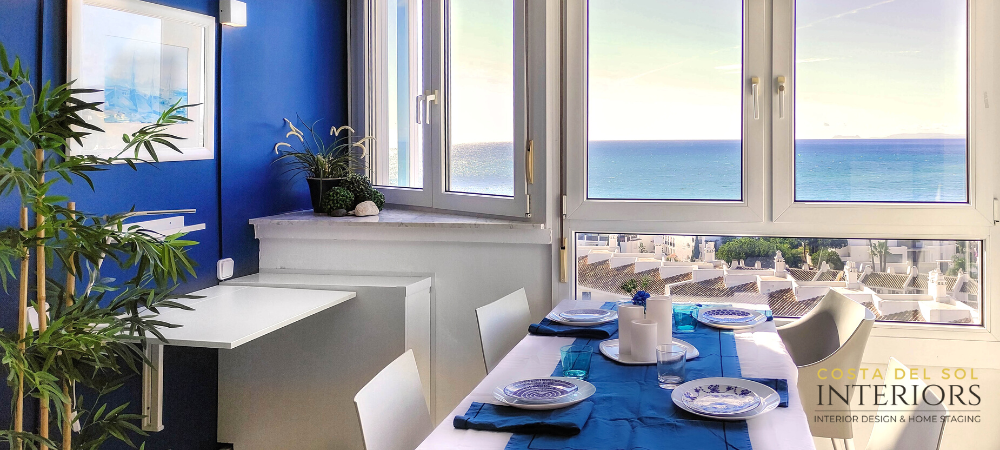 HOME STAGING IN TOURIST ACCOMMODATIONS
DIFFERENCES FROM SALES AND LONG-TERM RENTALS
Home staging for sales is more widespread in Spain according to the data provided by the Association of home staging of Spain :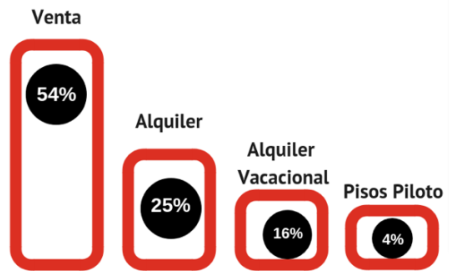 In Spain, the rental of tourist accommodation is governed by the tourist law of each autonomous community and the duration is less than a month. In the case of being more than one month, it is addressed through the urban lease law (LAU) which is a general law that governs medium and long stays.

In the case of this type of home staging, unlike the sale, bedding, towels, kitchenware, appliances must be considered and, unlike long-term rentals, it is also advisable to add items that contribute to a more pleasant stay, such as beach items. , camping, outdoor games, board games, books and some amenities such as cooking oil, salt, sachets and coffee capsules and also those used in hotels such as shampoo, soap and depending on the level of accommodation, add a bottle of wine as well , champagne or something like chocolates.

Also unlike long-term rentals, the washing of bed linen and towels is permanent and generally tertiary, so it is ideal to mark the towels and sheets through embroidery or labels so that they are not lost and also give a touch distinctive with a logo or brand; In addition, it must be considered that several sets must be provided so that the cleaning service can carry out the replacement and the guest has at least two sets of towels and hand towels and, if applicable, towels to be used on the beach and/or pool.

In this type of rental, the peculiarity is that the furniture and decoration to be implemented, in addition to being aesthetic, must be practical. The turnover of people in vacation rentals is very high and cleaning is necessary on a permanent basis. For this reason, difficult-to-clean elements such as carpets should be avoided; in the case of rugs, they can be used in photography sessions since they look beautiful and divide environments; and then keep it inside the accommodation in case a customer claims it for having seen it in the photo.
Using multifunctional, practical and easy-to-clean furniture that does not take up a lot of space and allows movement, is the key in this type of accommodation. In the case of very small studios or flats, we recommend sofa beds that allow more people to stay and at the same time do not take up too much space, we also suggest folding tables and chairs that enlarge the space.

Another aspect to consider in tourist accommodation is that a turnkey service is generally contracted, which implies that in addition to the home staging service and the aforementioned additions, security elements established by the different regulations must be considered, such as a first-aid kit, smoke detector, fire extinguisher and, where applicable, electronic locks, alarms and/or mailbox with key code.

As in long-term rentals and sales, order and cleanliness is extremely important, but in tourist rentals it becomes even more important, the guest should not feel that the elements have been recently used by other people and they seek an immaculate appearance in the accommodation as in a luxury hotel.

In the case of tourist accommodation, unlike the sale, there can be a mixture between decoration and home staging, since each accommodation, like hotels, can have its own personality, considering the environment (city, mountain, beach, countryside). , etc.). But what should never be missing is order and, above all, cleanliness, which must be impeccable so that the tenant does not feel that the furniture is used and that people have been there recently.

Tourist accommodations are rented in the vast majority of cases, through online rental platforms such as Airbnb or Booking, where the tenant spends a few seconds viewing each of the ads, allocating 60% of that small period of time. time to see the photographs, distributing the rest of the time in equal parts, 20% reading the comments and 20% in the features. That is why it is so important that home staging is practiced in tourist accommodation apartments, because the first impression, here, is the only one that will be taken, since you will not visit the accommodation before staying, as will happen in the vast majority of medium and long term rentals and even more in sales, you will only base your decision on what you see in the advertisement.

"In tourist accommodation, the first impression is the one that counts, and also, it is the only one"

Last but not least, it is worth mentioning that the home staging service in tourist rentals, unlike long-term rentals and sales, requires that it be carried out urgently, generally in a single day if it is a relooking or in less than one week if some kind of arrangement has to be made, given that each day that passes is one day less than what can be rented. The benefit of this type of home staging is that the return on investment is very quick, almost immediate.