Flipping Houses
---
Costa del Sol Interiors, your comprehensive option for Flipping Houses on the Costa del Sol
---
At Costa del Sol Interiors, we are committed to your financial success. Our focus is to provide you with a comprehensive service that covers everything from searching for opportunities to selling renovated and well-designed properties.
The house flipping process requires careful time and resource management to maximize profitability. At Costa del Sol Interiors, we have perfected our methodology to ensure that each investment is strategically planned and efficiently executed.
We identify properties with high potential for appreciation.
Necessary changes are planned to make it more appealing to future buyers or tenants.
A monitoring process is carried out to ensure that the renovation follows the design guidelines, providing the final touch in the decoration.
To achieve the best return on your investment.
1.Search for Opportunities
3.Renovation and Decoration
What is Flipping?
Flipping Houses, also known as House Flipping or Real Estate Flipping, is a real estate investment strategy in which properties are acquired with the aim of renovating them and selling them at a higher price within a short period of time. This practice has become increasingly popular on the Costa del Sol and throughout Spain due to its potential for achieving high returns on relatively quick investments.
The key to house flipping lies in identifying investment opportunities in properties that are undervalued, abandoned, or in need of significant improvements. These properties are often attractive to investors because they can be acquired at lower prices than their market value. This is where Costa del Sol Interiors can assist you; we have knowledge of properties, values, and potentials.
Once the property is acquired, our team of interior designers comes into play, taking care of the planning and execution of the renovation. The goal is to transform the property into a modern, functional, and attractive space that meets market expectations and attracts potential buyers.
Finally, we help you with the sale of the property, ensuring you achieve the best return on your investment.
Flipping houses is an exciting and profitable real estate investment strategy that allows investors to make substantial profits by turning undervalued properties into real estate gems.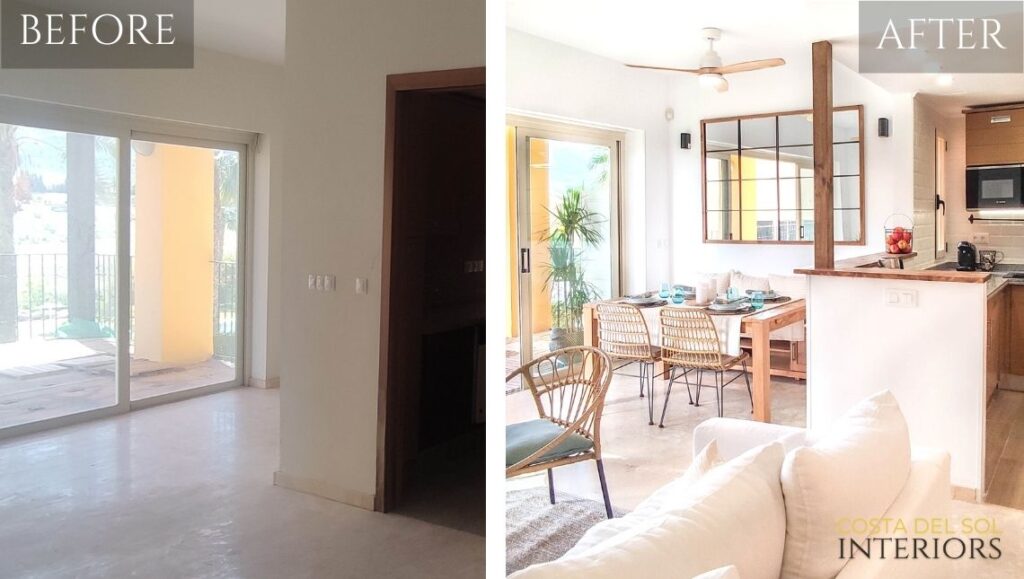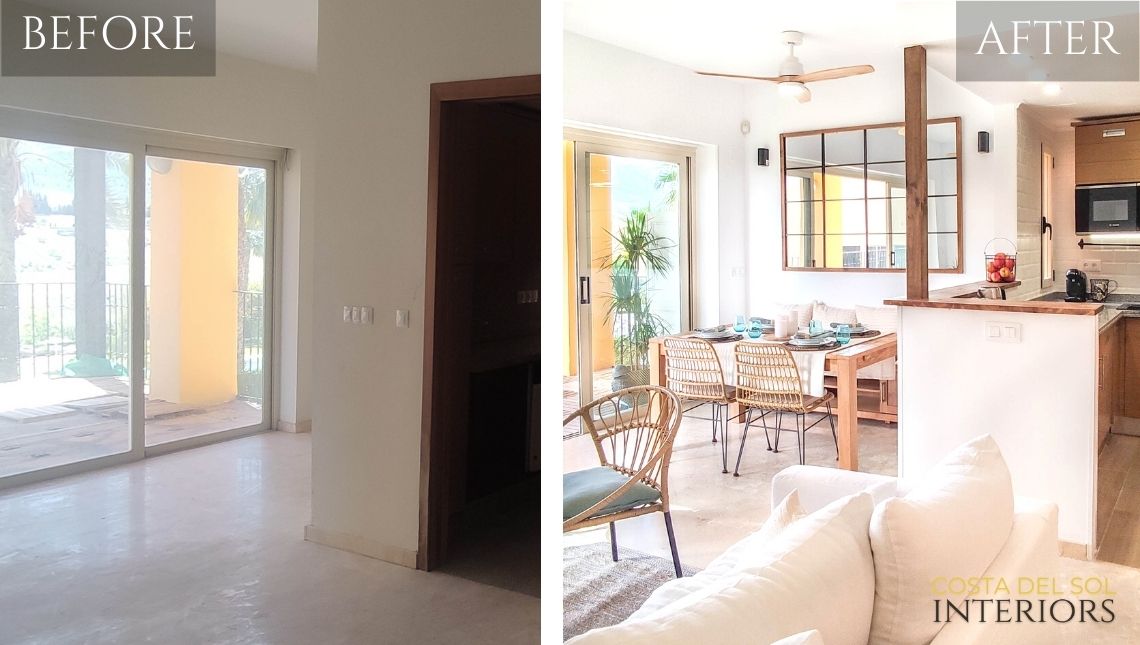 Flipping Houses on the Costa del Sol: The Revolution
This investment strategy has gained popularity due to factors such as geographical expansion, the influx of digital nomads, tourism growth, and opportunities in bank-owned and inherited properties.
Real Estate Flipping has attracted the attention of both local and foreign investors, as it offers the potential for high returns in a constantly changing market.
The geographical expansion on the Costa del Sol has led to an increase in property demand, creating opportunities for investors. Additionally, the influx of digital nomads, professionals who work remotely, has generated a demand for modern and flexible housing, presenting another opportunity for investors.
The booming tourism on the Costa del Sol also plays a significant role in Real Estate Flipping, as investors can acquire properties and offer them as attractive vacation rental options.
Furthermore, opportunities in bank-owned and inherited properties provide the chance to acquire undervalued properties that can be transformed into real estate gems.
Join the Real Estate Flipping revolution with us and discover the potential to achieve the best returns on your real estate investments!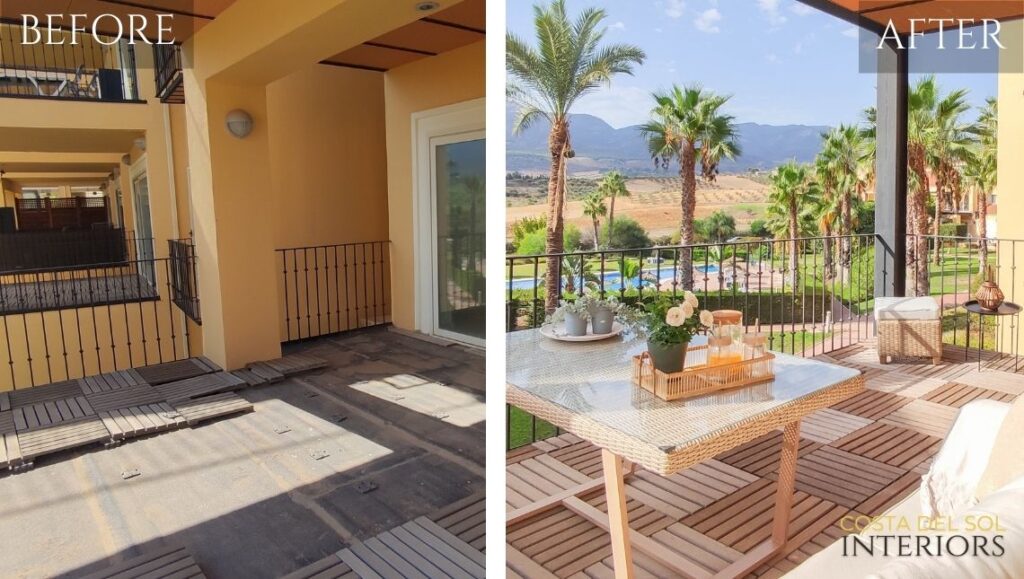 Real Estate Flipping for Young Individuals: Access to Their First Home 
The advantage of this strategy is that young buyers can invest in an affordable flat and, once acquired, carry out the necessary renovations to tailor it to their needs and personal tastes. With the right investment in renovation and interior design, these undervalued flats can be transformed into modern and attractive homes.
In addition to providing a pathway to their first home, Real Estate Flipping also offers young buyers the opportunity to create value through property appreciation. By making strategic improvements, these flats can increase their value in the real estate market, providing an additional advantage for young investors.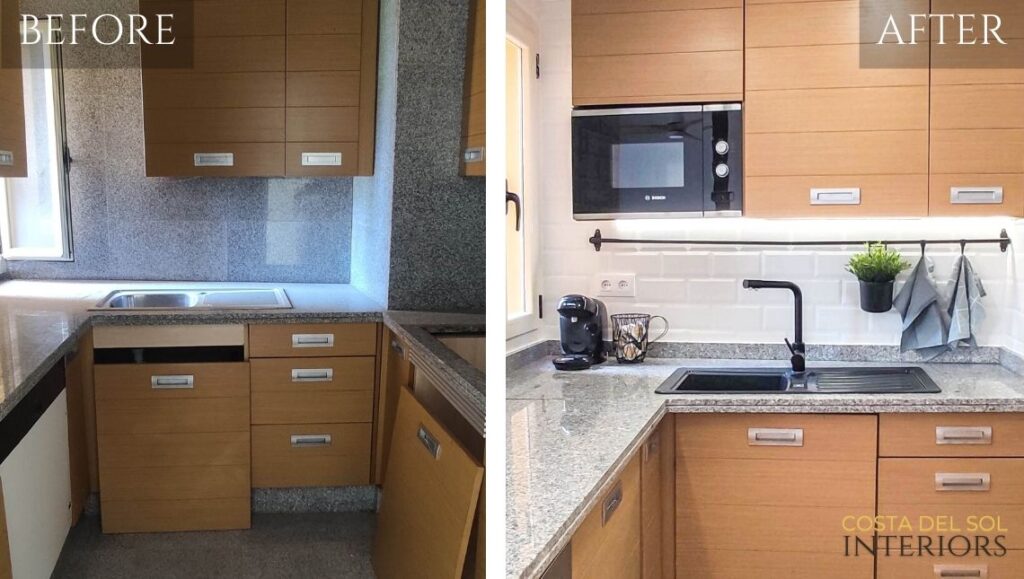 What types of homes are usually acquired in house flipping in Spain?
En el Flipping House in Spain, investors typically acquire various types of properties with the aim of transforming them and gaining high profitability in a short period. Some of the most common types of properties acquired for Flipping Houses in Spain include:
Flats and Apartments: Flats and apartments are a popular choice for Flipping Houses. They are often found in urban areas and may be bank-owned or inherited properties that require renovations to enhance their appeal and market value.
Single-Family Houses: Single-family houses are also a frequent choice for Flipping Houses. These properties offer a wide range of renovation and design possibilities, allowing investors to create modern and functional homes for future buyers.
Chalets and Villas: In some more exclusive or tourist areas, chalets and villas attract interest for Flipping Houses. These properties may need renovations to update their design and features, increasing their value and attractiveness to potential buyers.
Commercial Premises: Occasionally, investors also choose to acquire commercial premises to transform them into attractive spaces for new businesses or to adapt them for another residential use, depending on the local market demand.
Rural Properties: In certain rural areas, properties with Flipping House potential can be found. These homes may require renovations to become tourist accommodations or second residences, capitalizing on the area's attractiveness.
In Flipping Houses in Spain, investors seek a wide variety of properties, from flats and single-family houses to chalets and commercial premises, with the goal of transforming them and achieving excellent returns when selling them in the real estate market. The key lies in identifying undervalued opportunities that can be renovated and turned into attractive and functional homes to meet the needs and expectations of future buyers.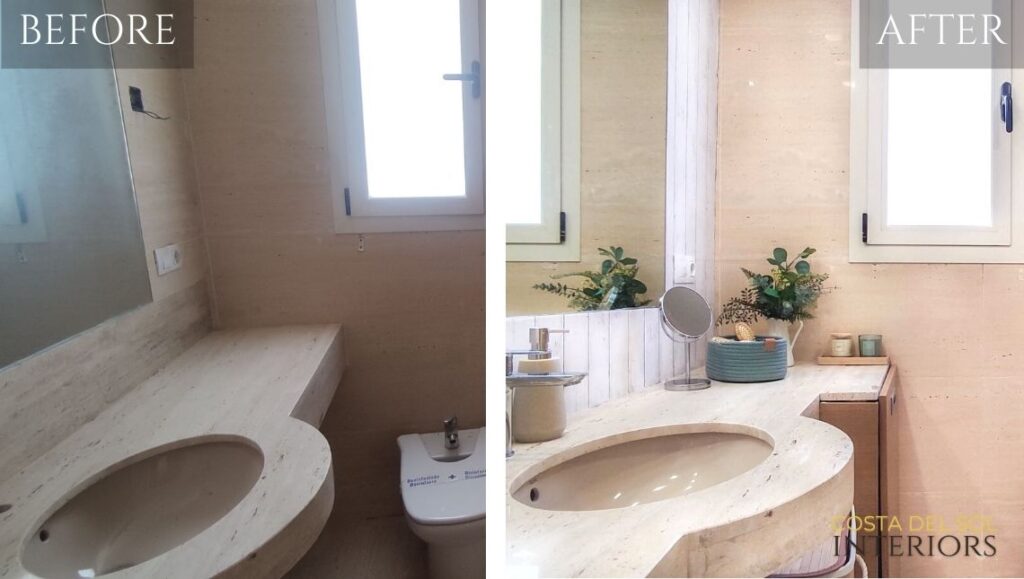 FLIPPING HOUSES ALAHURIN DE LA TORRE
FLIPPING HOUSES TORREMOLINOS
FLIPPING HOUSES BENALMADENA
FLIPPING HOUSES FUENGIROLA