At Costa del Sol Interiors, we provide comprehensive Interior Design services from the initial consultation to the final photography, accompanying you throughout the entire process.
Our goal is to transform spaces into cozy homes, creating environments that meet your needs and reflect your personality. We understand that a home is of utmost importance, where you spend the majority of your time, so our greatest satisfaction comes from enabling you to fully experience it.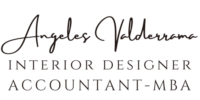 Interior Design in Malaga
How do we do it?
1. INITIAL INTERVIEW

2. STUDY AND BUDGET

3. INTERIOR DESIGN

4. COST ESTIMATION AND PLANNING

5. PROJECT MANAGEMENT

6. WE MAKE YOUR DREAMS COME TRUE
We get to know each other, either online or in person, and you tell us about your needs, preferences, and budget, so we can understand what you require and how we can assist you.
We analyze the project's characteristics and provide a professional fee estimate, offering different plans and alternatives.
We take measurements, create 3D plans, and work alongside you, showing you the 3D renders so you can visualize the progress and enjoy the process.
We take care of sourcing all the materials, furniture, and decorations that best suit your needs, creating shopping lists that we can manage and receive if you wish.
If you wish, we can contact professionals and construction companies and monitor their progress, ensuring that the design and 3D renders closely resemble reality.
We are delighted to see our customers happy, transforming spaces into places where you will spend unforgettable moments, and that is our main mission.
Interior Design in Malaga
Beautify your Spaces with Mediterranean Elegance
Renovations and Interior Design in Málaga
If you're looking to bring life and personality to your spaces in Málaga, Costa del Sol Interiors is your perfect ally. With their customer-focused approach and passion for design, they will help you create a home that reflects the Mediterranean elegance and the unique charm of Málaga.
Don't miss the opportunity to transform your spaces with the experience and talent of Costa del Sol Interiors. Beautify your spaces and fall in love with the final result.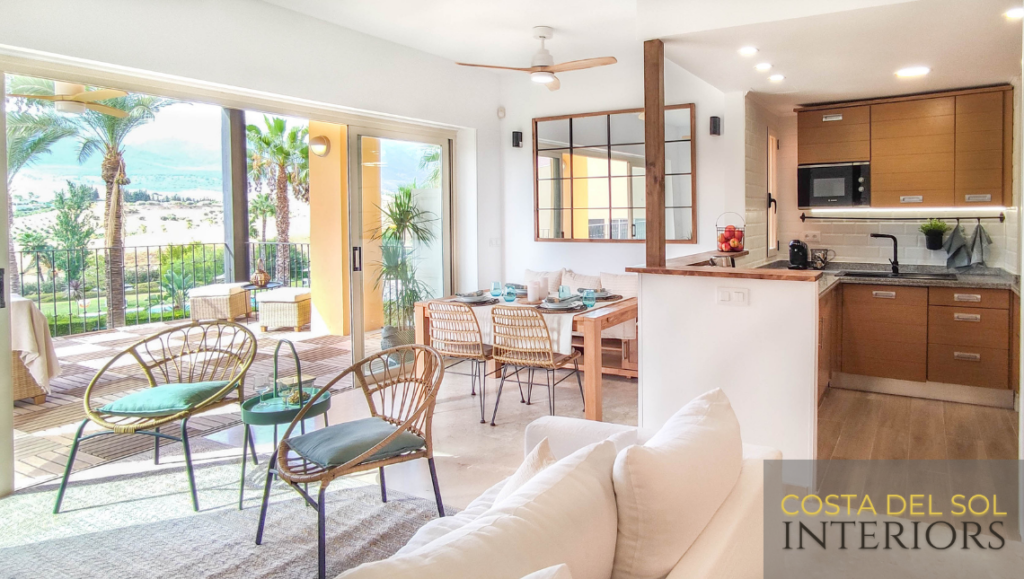 10 Benefits of Hiring an Interior Designer before undertaking a renovation

:
Experience and knowledge in interior design, ensuring aesthetic and functional results.
Time and money savings by optimizing space usage and selecting appropriate materials within the budget.
Project oversight, reducing stress for the client.
Access to a wide range of suppliers.
Customized design reflecting the client's style and needs.
Efficiency in project planning and organization.
Creation of a unique and inviting space that stands the test of time.
Maximization of investment by avoiding costly mistakes and rework.
Knowledge of the latest trends and innovative solutions.
Professional guidance in selecting furniture, lighting, and decorations.
Collectively, these ensure a successful and satisfying renovation for the client, creating a beautiful and functional space that meets their expectations and needs, while saving unnecessary time and costs.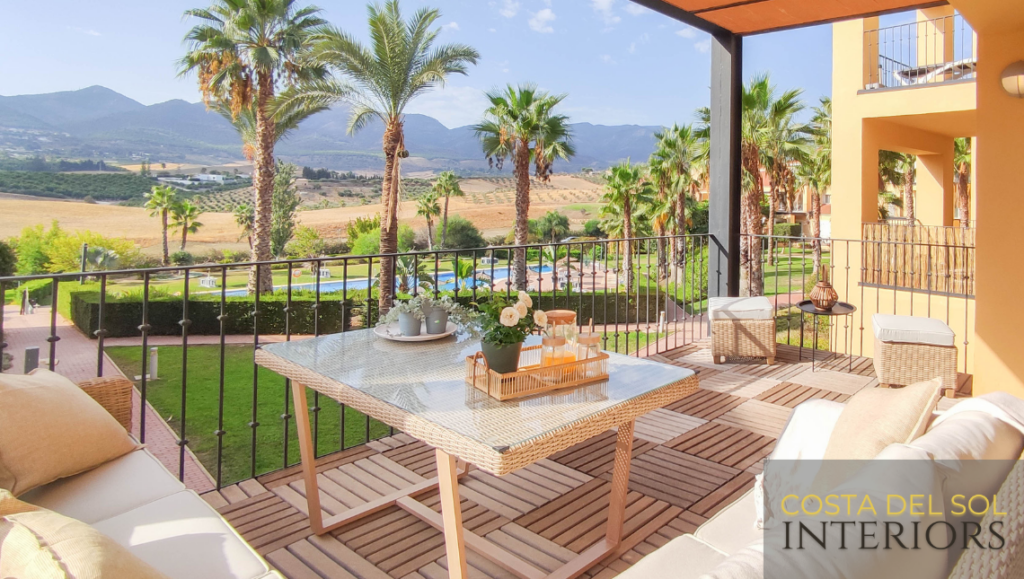 Interior Designer in Málaga: Customized Design for Every Client
At Costa del Sol Interiors, every interior design project is treated as a unique work of art. We work closely with our clients to understand their tastes, needs, and goals. With this information, we create a personalized design that reflects your essence and personality.
The Magic of Interior Design in Málaga
Interior design in Málaga is much more than just furniture and accessories; it's the magic of transforming a space into a place that transcends aesthetics to offer a unique experience. Costa del Sol Interiors understands this magic and infuses it into every project, creating environments that inspire, relax, and captivate.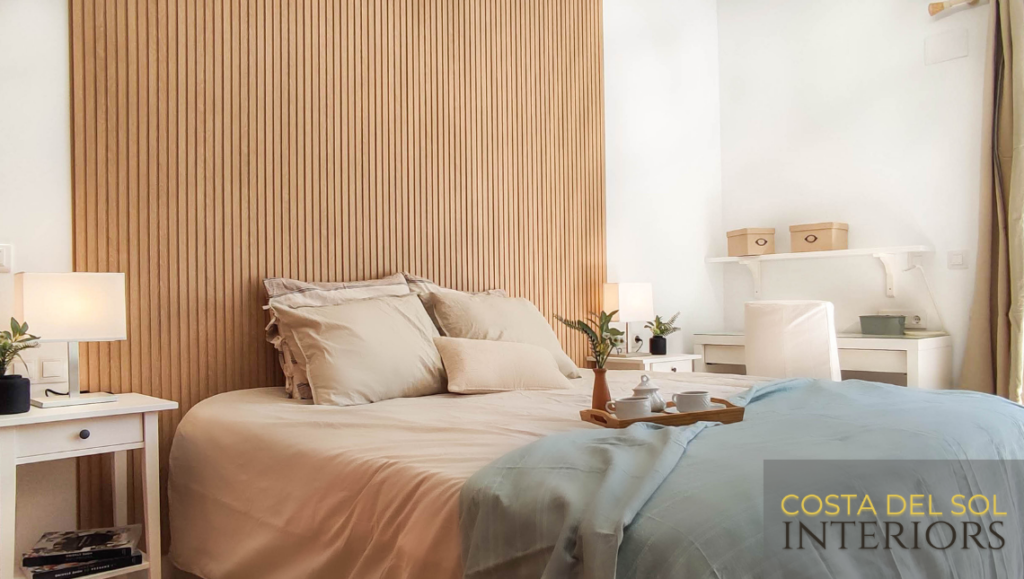 Discover the Charm of Málaga in Interior Design
Málaga, a gem on the Mediterranean coast of Spain, is renowned for its rich history, coastal beauty, and vibrant atmosphere. It's no wonder that interior design in Málaga reflects all these unique aspects of the city. With a style that combines Mediterranean elegance with modern touches, interior design in Málaga transcends mere decoration and becomes an art form that beautifies and transforms spaces.
From villas with sea views to charming apartments in the old town, interior design in Málaga seeks to highlight the natural light that bathes the city, the blue of the surrounding sea, and the warmth of its climate. Soft colors and earthy tones dominate the design, creating a relaxing and sophisticated atmosphere.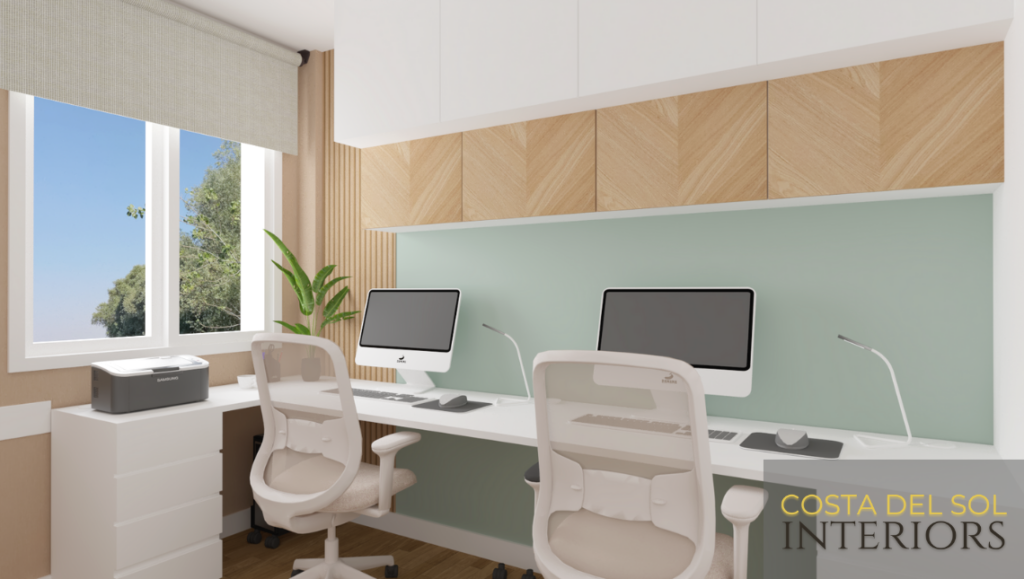 Interior Design and Decoration in Málaga: How Do They Improve Our Lives?
Interior design and decoration play a crucial role in enhancing our lives as we spend most of our time in indoor spaces. Living and working in a beautiful, functional, and pleasant environment can have a positive impact on our emotional and physical well-being. Well-planned interior design can create atmospheres that promote relaxation, productivity, and creativity, directly influencing our mood and stress levels.
Hiring a professional interior designer is essential to achieve the best results. These experts possess in-depth knowledge of architecture, color psychology, furniture design, and lighting, enabling them to transform spaces exceptionally.
A customized and well-executed design will maximize space utilization while respecting our specific preferences and needs. Moreover, working with a professional ensures efficient use of resources and avoids costly mistakes, guaranteeing a wise and long-lasting investment that significantly improves our quality of life.
INTERIOR DESING IN MALAGA
INTERIOR DESING IN ALHAURIN DE LA TORRE
INTERIOR DESING IN TORREMOLINOS
INTERIOR DESING IN BENALMADENA
INTERIOR DESING IN FUNEGIROLA
INTERIOR DESING IN MARBELLA