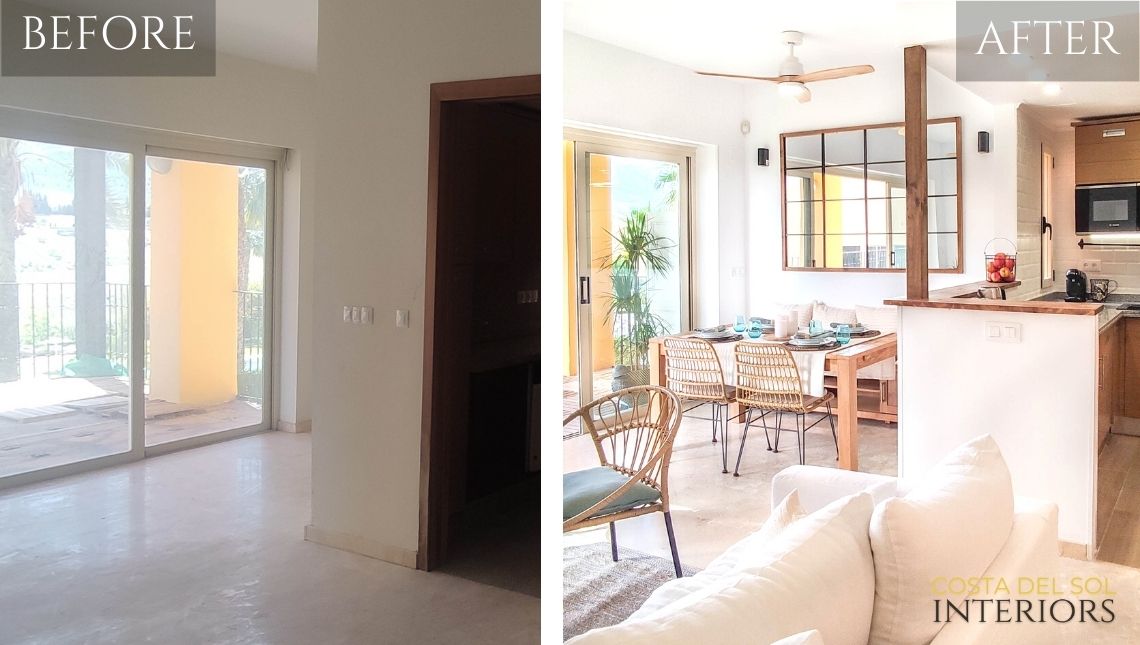 Flipping Houses Meaning
Flipping Houses Meaning
Discover How Costa del Sol Interiors Empowers Your Real Estate Investment
Flipping House, also known as House Flipping or Real Estate Flipping, has gained popularity in recent years as a real estate investment strategy in Spain. It involves acquiring properties at undervalued prices, making renovations and improvements, and then selling them at a higher price within a short period. This practice allows investors to achieve significant and rapid profits in the real estate market.
The Flipping House Process
The Flipping House method begins with the search for investment opportunities. Costa del Sol Interiors is dedicated to identifying properties in poor condition, distressed properties, inherited homes, or properties available through auctions, with the potential to be transformed into attractive and functional homes.
Once the property is acquired, necessary renovations and improvements are undertaken to enhance its appearance and functionality. This can involve structural changes, upgrading utilities, and interior design renovations to appeal to potential buyers.
Finally, the renovated property is put on the market for sale. The goal is to find an interested buyer quickly and achieve substantial profit through the property's appreciation after the renovations.
Costa del Sol Interiors: Your Ally in Flipping House
In this exciting and lucrative world of Flipping House, having the support of experts is crucial to maximizing results. This is where Costa del Sol Interiors comes into play, a company specialized in interior design and Flipping House in Costa del Sol.
Opportunity Search: At Costa del Sol Interiors, they dedicate time and effort to search for investment opportunities in the Costa del Sol real estate market. They identify properties with high potential for appreciation.
Interior Design: The interior design is carried out to plan the necessary renovations to transform the spaces, making them functional, modern, and attractive.
Renovations and Decoration: According to the plans developed in the previous point, they oversee the renovation process to ensure that it aligns with the proposed design.
Successful Sale: Once the property has been designed and renovated, Costa del Sol Interiors takes charge of marketing and selling it.
In conclusion, Flipping House is an exciting and profitable real estate strategy that allows investors to achieve significant profits within a short timeframe. Costa del Sol Interiors serves as the perfect ally in this process, offering their expertise in interior design and the real estate market to help investors search for opportunities, perform renovations and improvements, and successfully sell their properties. If you are interested in Flipping House in Costa del Sol, Costa del Sol Interiors is the ideal choice to achieve success in your real estate investments.