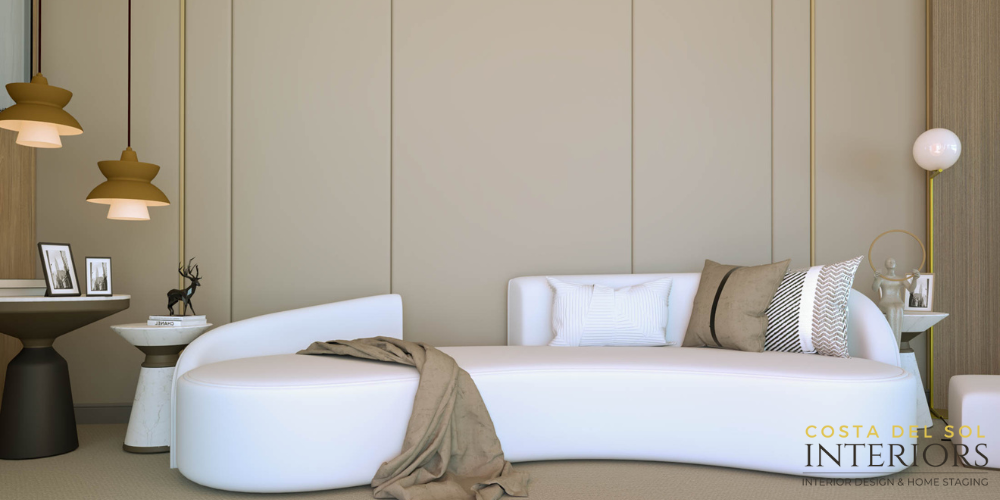 How does an Interior designer help us to Improve our spaces?
The work and creativity of interior designers are essential to create habitable and attractive spaces. Interior designers are professionals who have the ability to transform spaces, creating pleasant and functional environments. To do this, an interior designer must combine their knowledge of interior design with their creativity to develop innovative and personalized solutions for each client.
The work of an interior designer begins with a careful evaluation of the space to be designed, where the needs and requirements of the client are analyzed. Then, the interior designer develops a detailed plan that includes the selection of materials, the layout of the space's elements, and the selection of suitable colors and textures.
The creativity of an interior designer is manifested in their ability to create innovative and original solutions for the challenges posed by each design project. Interior designers can work in different areas of design, from planning commercial and residential spaces to designing interiors of boats, airplanes, and hotels.
In addition, an interior designer must be updated on the latest design trends and materials to offer their clients fresh and modern options that allow them to create unique and personalized spaces.
An interior designer is a professional who is dedicated to planning and designing interior spaces with the goal of improving their functionality, aesthetics, and habitability. The interior designer works in collaboration with architects, contractors, engineers, and other professionals to create interior spaces that meet the needs and expectations of clients.
The contribution of an interior designer to improving our visual and functional environment is very important, as their work focuses on creating spaces that are attractive, comfortable, and functional. Some of the ways in which an interior designer contributes to improving our environment include:
Functional design: An interior designer considers the function of each space to design it in a way that suits the user's needs. For example, an interior designer can plan a kitchen that is comfortable and easy to use, with sufficient storage space and a good distribution of elements.
Aesthetics: The interior designer also cares about the aesthetics of the space, creating a visually attractive and welcoming atmosphere. For example, they can choose colors, textures, and materials that complement each other and create a harmonious environment.
Lighting: Lighting is an important part of interior design, and an interior designer can plan lighting to suit the needs of each space, creating a cozy and functional atmosphere.
Selection of furniture and accessories: An interior designer can help select the appropriate furniture and accessories for each space, taking into account the user's needs and preferences and the overall style of the space.
In summary, an interior designer contributes to improving our visual and functional environment through their expertise and knowledge in the planning and design of interior spaces, creating spaces that are aesthetically attractive and functional for the user.