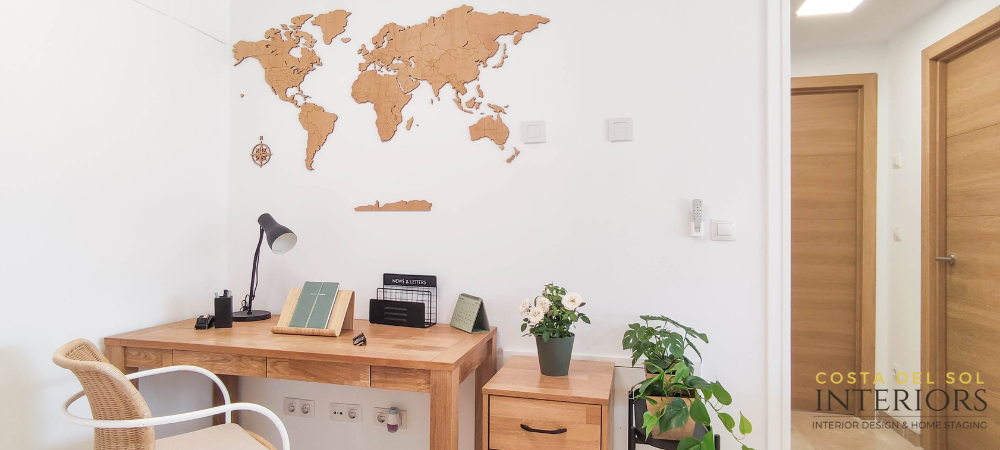 HOME STAGING DEFINITION
HS does not have a single definition that can be found in the dictionary. However, several authors have defined the concept, including Barb Schwarz, who is credited with the "creation" of this term:
"Staging is preparing a property for sale. Staging helps homes sell in the shortest time and for the most money possible."
"HS is a professional activity that allows the real estate of individuals or companies to increase their value in the real estate market, or maintain their price while other properties are forced to drop in price to achieve a sale or rental."
"HS Decoration is a profession dedicated to creating harmonious spaces, which attract the eyes of buyers, and become visits to the property. It is about decorating to sell or rent quickly and at the best price."
"HS is the art of converting a property into a product with a high commercial impact. The main objective is to highlight the virtues of a property, making it stand out from the rest of the options with similar characteristics".
"HS is the art of preparing a property for sale in the real estate market, either for rent or for sale. The objective of this marketing technique is to present the product in the best conditions, as attractive as possible so that it attracts a greater number of potential customers and thus reduce marketing times and sell or rent at the best price set by the current market. ".
Considering the different definitions, it is possible to obtain key words that define the HS: activity, profession, art. In other words, it is an activity that implies knowledge and that can be considered a profession and even an art. Regarding the objectives, the words are mentioned: sales, rent, increase in value, highlight attraction virtues, decrease sales times or rent, increased profits. In short, the objectives are intended to improve the sale and / or rental of properties, reducing time and increasing the value of marketing.